---
Traditional Christmas Recipes
By Colleen Mahoney
In writing the article about traditional Christmas menus, I couldn't help but think of the family recipes I have enjoyed over the years. So if you are looking for some inspiration, here are my recommendations.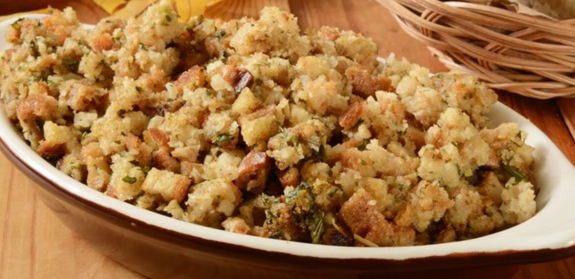 Stuffing (or dressing as it is often referred to)
My Mom made a very simple version with bread, milk, sautéed ground meat, onions, celery, milk and poultry seasoning. I loved it!
For the traditionalists…here is a link to a very basic Bread Stuffing:  https://www.entertainingdiva.com/recipes/old-fashioned-turkey-stuffing/
A century ago, it was very popular to include oysters in your stuffing.  For those interested in creating new traditions…here is the link for an Oyster Stuffing:  https://www.wideopeneats.com/new-england-oyster-stuffing/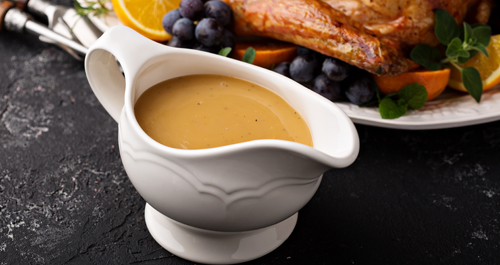 Gravy
I confess, I wish I were better at making gravy. I've never quite got the lumps of flour to completely dissolve… maybe someday. My relatives still tease me about one Christmas in the early days of my marriage when, seeing that I was struggling with lumpy gravy, my mother-in-law decided to lend a hand. First off, she sternly asked me if I had chopped the giblets (heart, liver, gizzard, etc.) and added it to the gravy for extra flavour. Of course, I hadn't. I find the giblets disgusting in looks, taste and texture. My first act in bird preparation is always to take that little giblet bag so neatly tucked into the turkey cavity, and toss it straight into the trash. In my opinion, there's almost nothing worse than gathering up a mouthful of potato, gravy and stuffing and biting into a piece of offal. I meekly told her I might have thrown it out. She then told me to pull out the Worstershire sauce and hopefully that would save the gravy from utter ruin. Being a seasoned chef, she did help me out with the lumps and the gravy was very tasty and smooth in the end. Everyone has their preferred gravy recipe.
Here's a link to a very basic one: https://www.bettycrocker.com/recipes/foolproof-turkey-gravy/f5652d3d-c137-435e-b84f-fa9cc8e25828
And here's a link to one my mother-in-law would endorse wholeheartedly: https://www.foodnetwork.com/recipes/food-network-kitchen/classic-turkey-gravy-recipe-1973898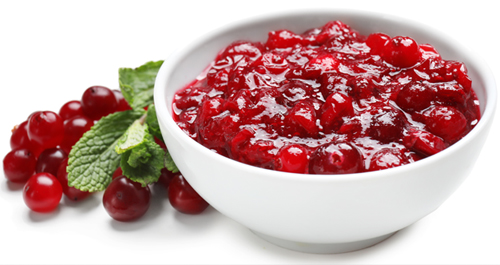 Cranberries
In my household, it was cranberry sauce that got slathered on a nice piece of white meat. It was never my favourite – I preferred gravy on everything. But then again, you can't blame me as "cranberry sauce" in my house came in a can and landed on the serving dish in a gelatinous blob. I didn't know there was any other kind until my mother-in-law first served up a very popular version which wasn't so much a sauce as a relish. Her recipe came from the Joy of Cooking and includes just three ingredients: cranberries, oranges and sugar. Warning: it is addictive…because I can't make Christmas dinner without it or there will be a mini uprising in my household.
Here's a link to a recipe that is virtually the same as my mother-in-law's: https://www.simplejoy.com/cranberry-relish/
Here's a link to a traditional Christmas pudding: https://www.thespruceeats.com/traditional-christmas-pudding-recipe-435070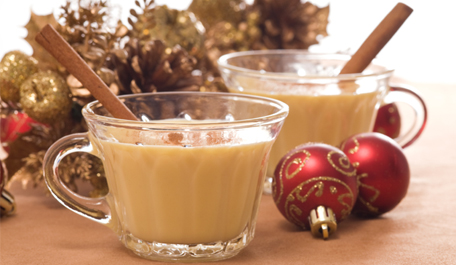 Eggnog
In researching the article, I came to realize that the only eggnog I have had has come from a premixed carton purchased at the grocery store.  If you believe the online experts, I have not really tasted eggnog since I have not made it from scratch.
Here is a link to the recipe I'm going to try this holiday season:  https://www.simplyrecipes.com/recipes/eggnog/
---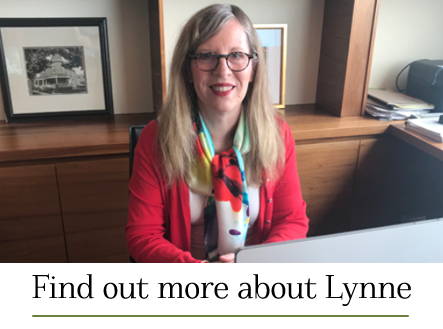 ---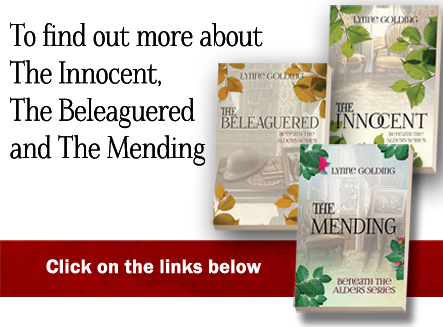 ---
To Order Your Copies
of Lynne Golding's Beneath the Alders Series