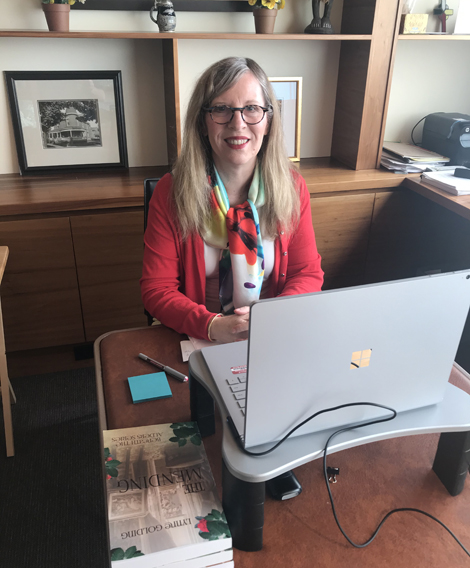 Speaking Endorsements
Listening to Lynne read at our book club meeting made me feel like I was back in the time and place of the book!  An excellent discussion followed, facilitated by Lynne.  It was such an enjoyable evening.  
- Carolyn Harrison
Brampton
Lynne Golding has great presentation skills. She is clear, articulate, passionate about her subject and welcomes questions and  feedback.   I marked students' presentations over the years and I  would definitely give her an A +.
- Cathy Robertson
Deborah Unit, United Church Women,
St. Paul's United Church
We invited Lynne to share her thoughts to a large group of women lawyers about how one can pursue a passion for writing while also being a full time legal professional.  Throughout her presentation, the group was impressed with her dedication and determination and loved her reading from her own writing.  She not only amazed the group, she  left us all determined  to find our own passion! 
- Alix Herber
Ontario Women's Network
Fasken Martineau DuMoulin
Lynne presented her book, "Beneath the Alders" here in our library and the talk was both engaging and entertaining. The audience was drawn in and could envision themselves as the characters, living in the time period. I would highly recommend attending a talk by Lynne Golding!
- Cathy Fairbairn
CEO/ Librarian
Lake of Bays Township Public Library
Lynne is a frequent speaker on the law, politics, women in society and the health sector. In writing The Innocent and the Beneath The Alders series, Lynne has gained insight into what life was like in Brampton and Canada in the early decades of the 20th Century.
Recent Speaking Engagements and Public Appearances
Probus Club Huntsville – (Mixed)
Topic: A Romp through the Roaring Twenties
ZOOM Meeting 11:00 am
March 18, 2021
Lessons in Leadership and Life Interview
ZOOM - 11:00 am to 12:00 pm
March 26, 2021
Probus Club Mississauga
ZOOM Meeting 10:00 am
April 15, 2021
Third Age Learning (TAYR) –York Region
ZOOM Meeting 10:00 am to 12:00 pm
May 17, 2021
Brampton Historical Society
ZOOM Meeting - 7:00 pm to 9:00 pm
May 20, 2021
The Round Table Talk Show with Ask Sharifah
ZOOM - 10:45 am to 12:00 pm
May 25, 2021
Rotary Club of Brampton Heart Lake
Topic: Historical roots of Brampton, as set out in The Innocent
June 10, 2021
Book Club
Zoom Meeting at 2:00 pm
July 6, 2021
Muskoka Chautauqua Summer Festival - 2021 Muskoka Authors Panel (live)
Muskoka Chautauqua: Theatre in the Woods
Time: 4:00 pm – 5:00 pm
August 12, 2021
Upcoming Speaking Engagements and Public Appearances
Brampton Probus Flowertown Club
Location: ZOOM Meeting starting to 10:00 am
September 1, 2021
Women's Probus Club of Brampton
Century Gardens, 340 Vodden St. E., Brampton
Location: ZOOM meeting Time: 10:00 am – 12:00 pm
September 21, 2021
Brampton Library – Adult Book Club
Location: TBA
Time: 7:00 pm – 8:30 pm
October 21 2021
Vesuvio's Ristorante
91 George Street South, Brampton
Time: 8:00 pm
January 18, 2022
Book Club
TBA - Time and location
April 26, 2022
*Invitation only
To View 2018 and Early 2019 Speaking Engagements Click Here
---
Lynne is available to speak on a variety of topics including:
Writing Beneath the Alders and the Innocent: the process and the inspiration; managing the practice of law, the raising of a family, and the writing of a novel.
Politics, sports, dentistry, public health and industry: their practice in the early 20th century; based on research compiled for the writing of Beneath the Alders and The Innocent.
An interesting life: Jessie Roberts; a woman born in 1903, who came to adulthood at the end of WWI; at a time when there were an insufficient number of men to marry; who wanted to be a dentist but who was required to become a teacher; who became a scientist and an advocate for legislative change; a dean at the University of Toronto and a member of the Royal Canadian Air Force in WWII.
Brampton, a small town that became a big city: Why this community continued to thrive while others did not; based on research compiled for the writing of Beneath the Alders and The Innocent.
Religion in the early 20th century – the evolution of the churches in Brampton; the Primitive Methodists that settled Brampton and made it their national headquarters; the life that evolved around the church in the late nineteenth - early twentieth century. Based on research compiled for the writing of Beneath the Alders and the Innocent.
Click here for a transcript from a speaking engagement at the Brampton Literary & Travel Club
If you are interested in booking Lynne for your event, you can contact her directly by using the form on the  contact page .