A Guide to Purchasing Roses
Thinking of buying your beloved roses this coming Valentine's Day? You won't be alone, of course. A gift of flowers and particularly roses is a popular way to demonstrate one's love. Americans spent $21.8 billion on Valentine's Day in 2021. If the prior year is any indicator, a tenth of that ($2.3 billion) was spent on flowers and plants. Valentine's Day is the number one holiday for florists and for floral purchases though it falls second to Christmas/Chanukah in terms of dollars spent. In Canada, the United States and Britain, the most popular flowers to bestow on that special day are roses.
The price of roses in Canada is on the rise, as it has been for a number of years. Though we continue to grow roses in Canada (4.4 million in 2017), we import at least three times as many, mostly from Columbia and Ecuador (12.4 million in 2017). As with anything imported into Canada in these times, that means that they are subject to supply chain disruption and other issues impacting price.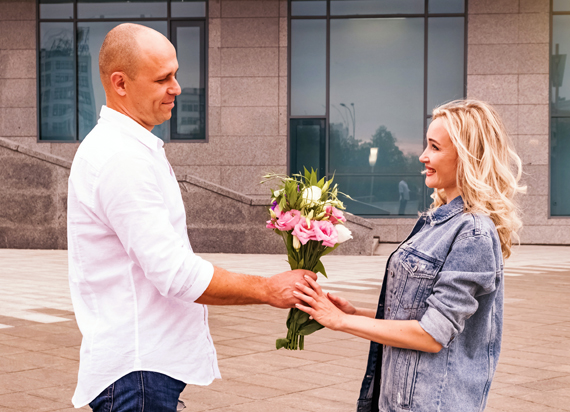 For this and another reasons you'll want to make sure that your gift of roses is just right. So before purchasing that stem, bouquet or box of blooms, you may want to hear what the experts (i.e. florists) have to say.
How many roses to purchase
According to Blooms by Heinau, an American florist, there is meaning in the number of roses proffered.
A single rose symbolizes an unchanging or everlasting true love. It may be "the perfect way to express a love that has always been unspoken but is now coming into the light - like when two close friends realize there is more than just friendship between them."
A dozen red roses communicates a desire to commit or declare the exclusivity of a relationship.
Two dozen red roses shows that the love you are feeling is so strong that it can last forever. Such a gift says: "I think of you 24 hours a day."
No offence to Heinau (to whom I am very appreciative), but there may be a bit of self-interest in this wisdom.
Colour of red roses
You can see that Heinau refers to red roses, and these are the most traditional Valentine's Day flower, but as you know there are different shades of red. Again according to Heinau:
Bright red roses symbolize passion and desire. In the 18th century, a gift of bright red roses allowed two lovers to secretly declare their love. Obviously though, if everyone understood the meaning of the colour, the declaration would not have been much of a secret.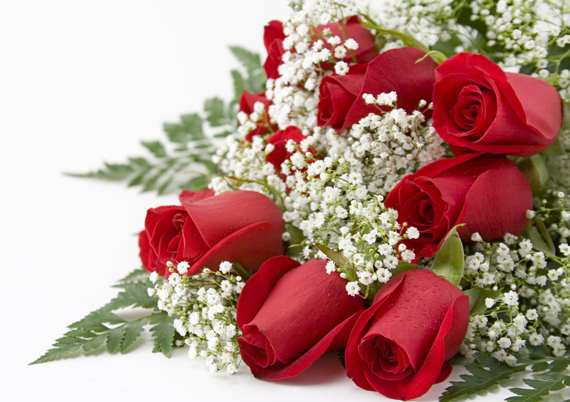 Burgundy and other deep-red roses express a love that has deepened from passion to something much more meaningful.
Be sure though not to gift a rose that is too dark red. That colour can symbolize the end of love, and so is often used in funeral sprays. It is a way of saying 'my love lives on' even though the pair can no longer be together.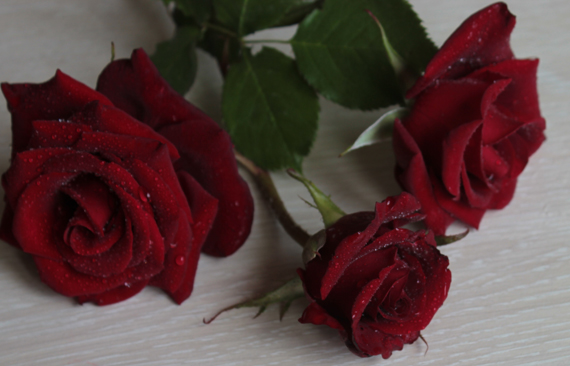 Other Colours
Of course roses come in other colours too and those colours are said to have meanings, some of them multiple and somewhat conflicting. According to the Society of American Florists:
• Bright orange roses represent life, energy, passion and excitement
• Peach roses express sincerity or gratitude
• Yellow roses symbolize friendship, joy, gladness, remembrance or affection
• White roses symbolize purity, innocence, grace and humility
• Pink roses express admiration of someone's refinement, elegance or femininity. Darker shades of pink convey a sense of appreciation. Pale pink symbolizes a sense of admiration, joy or gentleness
• Lavender roses communicate enchantment, desire and love at first sight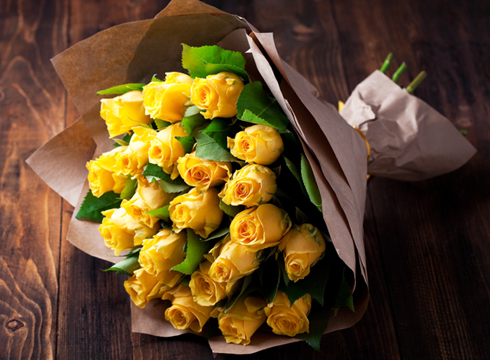 Don't know what to give?
Not sure what you want to symbolize in your gift of roses? Afraid the colour will be off a degree and send the wrong signal? Don't worry. It seems that most people select a colour for an entirely different reason: the recipient's favourite colour, a match to her décor, a lower price point, all that remained when the flowers were finally purchased, etc. For Valentine's Day in 2022, the percentage of roses purchased in the US by colour were as follows:
• Red Roses 65%
• Pink Roses 40%
• White Roses 36%
• Mixed Colors of Roses 32%
• Yellow Roses 26%
• Purple/Lavender Roses 24%
• Peach/Coral Roses 21%
• Orange Roses 12%
Let's face it, most women will be delighted to receive any roses on that special day!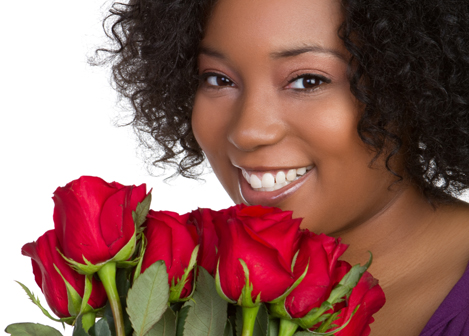 Recipients
Let me end though with one more important statistic. While most Valentine's Day flowers were purchased for a spouse or a significant other, a large percentage were purchased for mothers (hint, hint).
Acknowledgements
Red Roses: History, Meaning, and Symbolism https://www.bloomsbyheinau.com/red-roses-meaning
Valentine's Day Floral Statistics, The Society of American Florists  https://safnow.org/aboutflowers/holidays-occasions/valentines-day/valentines-day-floral-statistics/
Valentine's Day…By the Numbers Stas Canada https://www.statcan.gc.ca/en/dai/smr08/2018/smr08_230_2019
---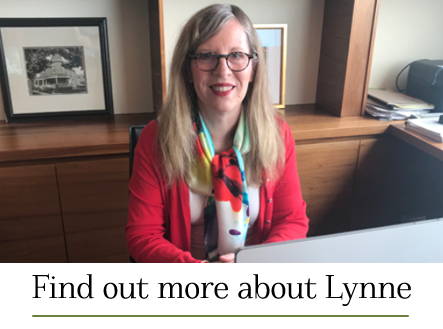 ---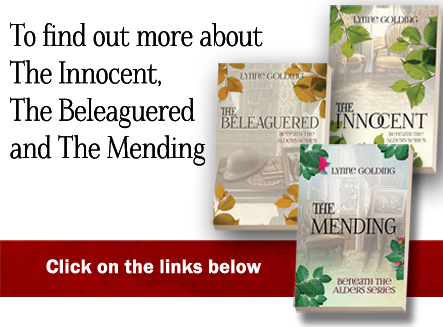 ---
To Order Your Copies
of Lynne Golding's Beneath the Alders Series