---
The Diary Dilemma
"I have learned that my great grandfather, who I understood to be a kind man, really wasn't," my friend Cathi lamented recently. The source of her disappointment was his diary which she had just begun to read. "Here is what he wrote for May 24, 1923: Went to Kitchener."
The entry was short and to the point, I granted, but why would she conclude from it, that he was not kind?
"On May 24, 1923, his daughter, my great aunt, was married in Kitchener. He didn't even mention her name let alone the purpose of his trip," she explained.
"Is that all?" I replied, restoring her great grandfather to her affections. "That was the way of most diaries back then. People recorded the weather, where they went and the price of things."
William Godwin, the famous 18th century philosopher, wrote in his diary for the day he married Mary Wollstonecraft, the famous author and women's activist: "went to P" (short for the name of the parish). On the day she died, he entered in his diary two dashes.
Rare are the diaries like those of Lucy Maude Montgomery that record not only where the writer went but also what the writer did, saw and felt. That was one of the reasons the travel diary of my great aunt, Jessie Roberts, was so special. Jessie recorded all of those things--at least most of the time.
From the introduction to this newsletter, you will know that two chapters of The Mending pertain to the 1926 European tour of Jessie, her mother, her sister, Ina and Ina's friend, Nora McFadden. I was aided in the writing of two chapters of The Mending not just by Jessie's recollections of the trip but also by a travel diary she kept at the time. I had actually written the two chapters of the book pertaining to that trip before I came across that diary and related photographs. I had put them away years ago and marked them "For The Mending".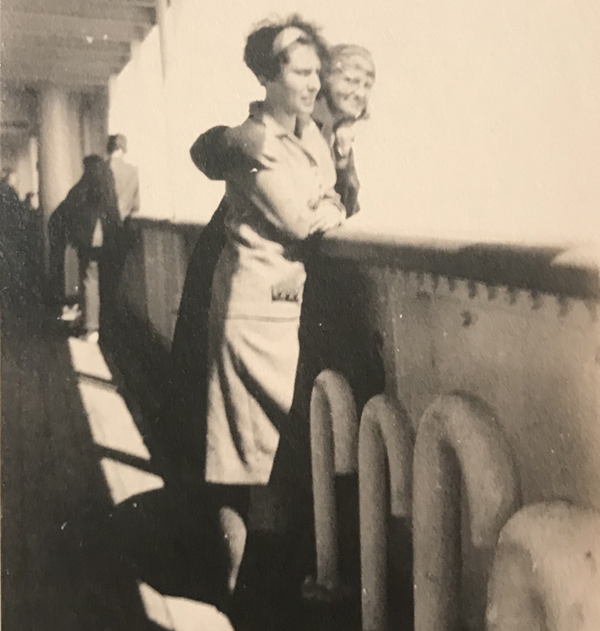 Although I was relieved to be reminded of the diary's existence before my book had been sent to my editor, I did not initially know what to do with it. The diary was a 4" x 6"126 page book. Jessie had filled each page with her cursive script, mostly in now faint lead. I could see that I would need to transcribe the diary before it would be of much use, but when would I have the time to do that?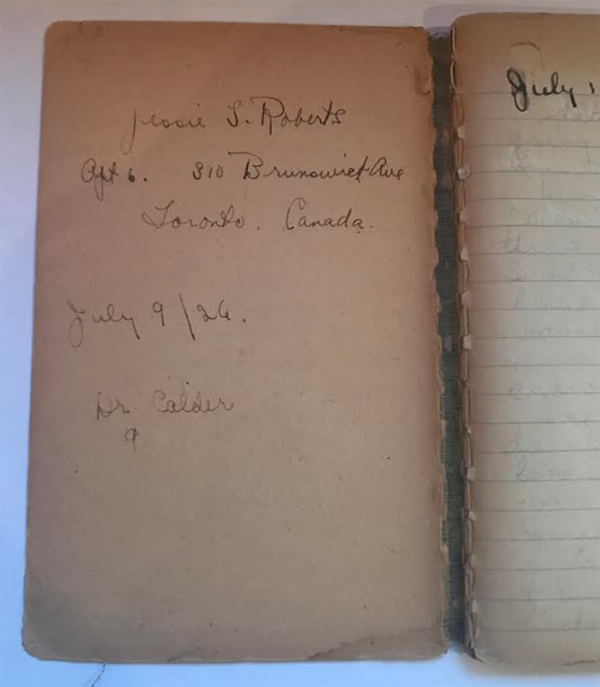 Enter my youngest daughter Elexa Clement, who had a month to fill between completing her first year of law school and beginning her COVID-style remote summer job. She agreed to transcribe the diary for me. The outcome, A Journey to Remember, The Travel Diary of Jessie Roberts, 1926, available at Amazon.ca, was precious gift for a number of reasons.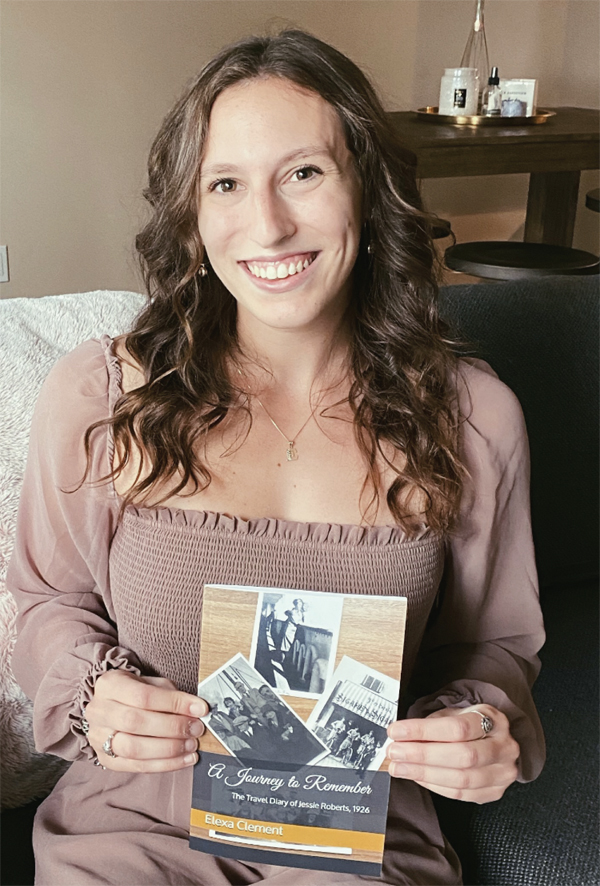 First of all, the diary confirmed the details Jessie had previously related to me but it added so many more. I did not know, for example, that her trip to France was part of a much larger European tour. I thought Jessie had travelled alone with her family. In reading the diary, I learned that she the family had travelled as part of a tour group.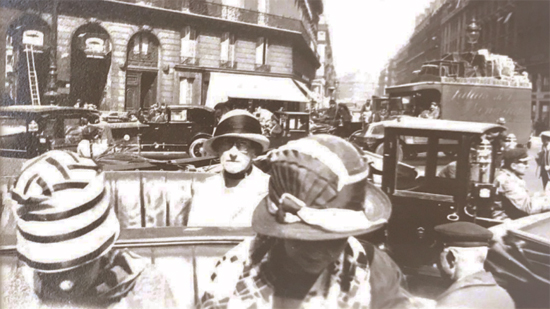 Secondly, the diary allowed me to "hear" Jessie's voice as a young woman; to see how adventurous she was. Jessie was born in 1903, nearly sixty years before me. From my earliest days, she had always been old, mature and wise. It was fun to read about Jessie as a young person, at times quite immature and having the experiences that would later lead to wisdom. From this diary I could see that at twenty-three, she was a little boy-crazy (all boys were "peaches"). Although it was officially a time of temperance in Ontario and Jessie was a good Methodist, she freely imbibed in alcohol on this trip including sherry on the boat and champagne in Paris. And it is possible she smoked! On her return trip across the Atlantic aboard the Montnairn she wrote this paragraph which can be interpreted a couple of ways.
Afterwards Frances and I came up on deck. An Irishman and a Scotchman came up too. ... Met Mr. Fallis and Mr. Masson had a smoke and went to bed.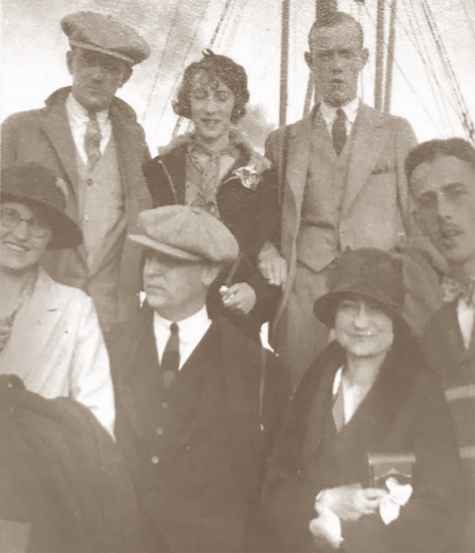 As Elexa pointed out in the forward to her book and in the video included with this newsletter, it was interesting to see how many places that Jessie and her tour group visited that we would visit if we were planning a maiden voyage to Europe at this time.
But I liked as well the things I learned from this diary that I did not know, though I have been to France and England numerous times. For example, Jessie describes with great poignancy the shell ridden French countryside, the state of the damaged homes and their impoverished occupants; and the number of graveyards they passed (161 within ten miles of Arras). One hundred years on and an intervening war notwithstanding, the French country side and country homes have been restored. The bodies within many of those small cemeteries have been reinterred in larger cemeteries.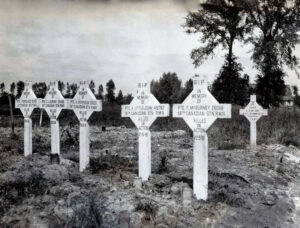 The diary contained a few surprises as well. Among the most shocking for me was Jessie's entry on Tuesday July 27. She described a day that included what she ate for breakfast (two soft boiled eggs), shopping (she bought a broach), her visit to Luxembourg Gardens and the modern art works she saw there as well as a trip to the Louvre. In describing the latter she included her impressions of Winged Victory and Venus de Milo, da Vinci's Last Supper and the Mona Lisa and works by Rubens, Van Dyke, Hals, Millet and Whistler.
The shocking thing was not all that she did in a single day. I assume that the Louvre had the same list then as it does today of the twenty things one must see if one has only half a day to walk its magnificent but immense halls. The shocking thing was the two lines she recorded for the evening.
At night went down to see Auntie Charlotte and the Goldings. Was sick at night and in the morning.
"What????" I wrote when I first read this. The Goldings? Aunt Charlotte? Rose Golding and Charlotte Milner were Jessie's aunts; her father's sisters. I had no idea that they were in France at the same time as Jessie's immediate family.
I did a word search through Elexa's transcribed document. There was no further mention of Aunt Rose. There was one further mention of Aunt Charlotte. On Thursday August 5, 1926 while in London after a morning bus tour where they saw St. Paul's, The Royal Exchange and the Tower of London, an afternoon at Hampton Court, and tea on the lawn of a Mrs. Stake, who with a Mrs. Curtis, were their Victorian League hostesses, she wrote the following, understandable entry for the evening:
… we were so tired. Mother and Ina went to see Auntie Charlotte while Nora and I stayed in.
That was it. There was no explanation of why those aunts were in Paris and London. They were clearly not part of Jessie's tour group. This trip was a big deal for Jessie and her immediate family who had always lived a frugal life, particularly in comparison to the families of her two aunts. While the entire extended family had been extremely close in Jessie's younger days, I wondered how she felt about her better off aunts being in France at the same time as were she and her immediate family. Jessie and her family might have needed some emotional support for part of their voyage, but as readers of The Mending will see, those aunts were not with them at that crucial time.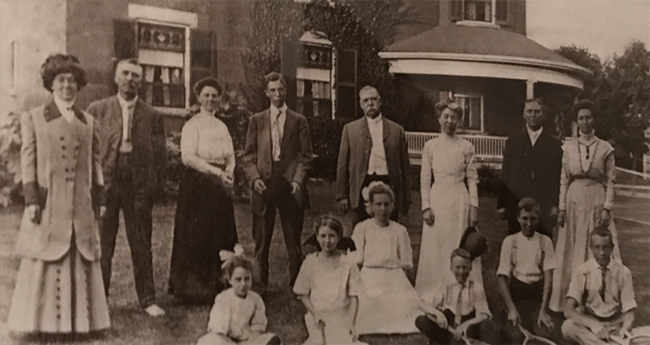 Fortunately, I had one other source of information. As the historian of the family, I am the keeper of generations' of old newspaper clippings (birth, death and wedding announcements), inscribed family bibles, mostly unmarked photos, cemetery records and--helpfully--diaries. I went to my basement. There in a box I intended to investigate later was the 1926 travel diary of my great grandmother, Jessie's aunt, Rose Golding. From the dates covered (May 28, 1926 to August 24, 1926) and to the numerous reference to "C", this diary confirmed that the tour of the two aunts was distinct from that of Jessie's immediate family. The portion of their trip outside of England was brief, just seven days.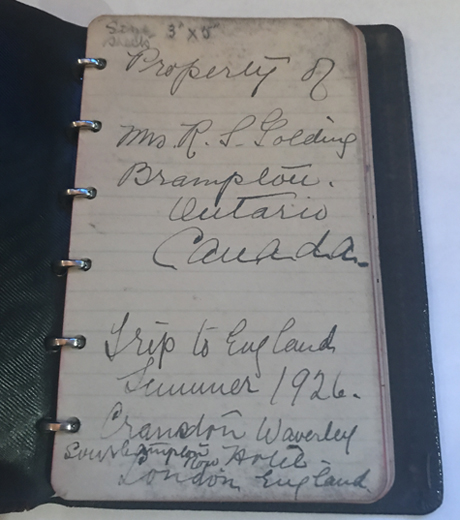 And what of that July 27 rendezvous and the one in August in London? What elucidating tidbits did Rose Golding record in her diary? Here is her entry for July 27.
Paris - trip round and through Paris. Mostly historic…speeches given about all the history of the squares of the city. Just went into [Notre] Dame Cathedral. Pouring rain. [Saw] an electric stove. See Cook's book for detail of tour.
For Thursday August 5, the day that Jessie's mother and sister met up with Rose's sister Charlotte in London, there is no entry.
While I am still trying to decipher much my great grandmother's diary, amid her recordings of where she went, the weather of the day and the prices of various articles (a chemise cost 28 francs), so far I have been able to find only one reference to Jessie and her immediate family. On Friday August 13, my great grandmother, Jessie's aunt and her mother's sister-in-law recorded this about Jessie and her travelling party:
Roberts sail from Glasgow.
In spite of this, I am assured by my father, who as a child knew his grandmother, that she really was a kind person. As kind, I am sure, as Cathi's great grandfather.

---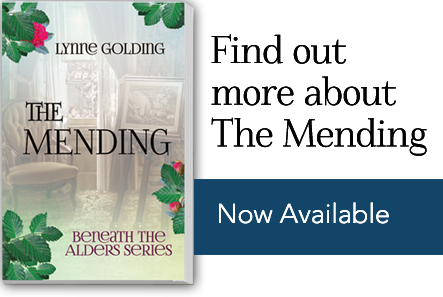 MORE ABOUT THE MENDING
---
To Order Your Copy of
The Mending
select one of these links.
---